Fallbrook Leak Detection & Leak Repair Specialist
Emergency Leak Detecting in Fallbrook, Call: 760-519-8466Water Leaks | Slab Leaks | Pinhole Leaks | Gas Leaks | Repairs | Irrigation LeaksMold & Water Damage Remediation
---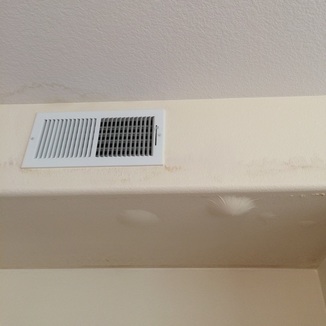 ​
Very few things are more distressing than having damage done to your home or maybe your business. A water leak that is undetected or ignored can cause devastating & costly damage. There can be damage to drywall, your precious possessions or even damage to the structure itself. Small or smoldering water leaks can make for the perfect conditions for mold growth.
Mold
is dangerous and known to cause respiratory problems. Why put all this in jeopardy.
So where do your turn if you suspect you have a slab or water leak? We are Fallbrooks premier advanced water leak detection specialists. We have been serving San Diego's North County since 1987. Our skilled technicians use advanced leak detection equipment combined with the needed experience to quickly locate your water or slab leak.
Advanced Technology for Leak Detecting
Leak Star your far-infrared leak detection company has a stellar reputation for customer service thanks to our friendly and knowledgeable staff. With the use of state-of-the-art infrared imaging equipment we can detect and pinpoint tiny fluctuations in temperature even in concrete slabs or other inaccessible locations. Using such equipment minimizes the need to poke hole into walls and floors, making investigation far less invasive and more accurate.
Another piece of leak detection equipment our specialists use are listening devices which locate drips or sprays that may be difficult to detect in other ways. On occasion we use moisture meters to detect small amounts of moisture in walls or flooring. The use of such technology is what makes our leak detection company stand out above the rest. We will work hard for you and not rest until your water leak is located and repairs are made.
Other Services We Provide:
For a home or business owner, having to search for multiple service providers only adds to the stress. At Leak Star we are licensed to provide these additional services for you. It's all under one roof.
Water Leak Repair
Timo the owner of Leak Star has been providing peace of mind to the owners of some of the most expensive homes in all of San Diego since 1987. They know that when they have plumbing issues, they can count on a job not only completed, but that it is done properly and according to code to ensure the safety of their family.
Whether it is simply a small leak that needs a repair or a re-route around a water leak or you chose to re-pipe your entire home, Leak Star will do quality work at a fair price no matter who you are. You will always be treated with honesty and fairness.
Water Damage and Dry Outs
Sometimes a water leak can happen quickly and the damage can be serious. At Leak Star we have the equipment and staff to help you put things right. You never want to let wet materials sit in your home for any length of time. We will remove all of the wet and damaged materials and then begin to dry things out for you. We use large de-humidifiers and air movers to literally suck the moisture out of walls, ceilings and flooring.
If you have mold, after a containment field has been set up, we use air scrubbers to remove mold spores that are floating in the air.
You will have a fresh clean palate to begin putting your home back together when we have completed our work.
Committed to Quality
Our work comes with a promise, a promise that we will work quickly to find your water leak, make the repairs and if needed help clean up the damage that may have been caused. We have decades of satisfied customers in the San Diego area. Our leak detection crew stand ready to help you in your time of need. We will even help you with your insurance company. It's what we do, satisfaction is the only outcome we are satisfied with. We look forward to working with you.
---
---
Customer Reviews
After having a slab leak, I called this company. They arrived within an hour, detected the leak, fixed it super fast. One thing I really appreciated was the courtesy and honesty. That's hard to find, Timo didn't try to scam me or my insurance company. The repipe was such a minimal interruption that I couldn't believe it was already complete. I will definitely recommend them to friends. Mark B. in Carlsbad

Timo was great to work with. He found the circumference where the leak was located. He was very knowledgeable about plumbing repairs. Timo also completed the the plumbing repairs to our satisfaction. I would hire him again. Linda W. Oceanside

---
Fallbrook is known as the Avocado Capital of the World where they host their annual Avocado Festival drawing large crowds to this friendly little village. Fallbrook has a year around average temperature of 61 degrees with temperatures occasionally reaching 90. In 2007 Fallbrook was hit hard by wildfires with 200 homes lost, and a mandatory evacuation was given.
Fallbrook Leak Detection Service Zip Codes: 92028, 92088

---

For Immediate Service Please Call 855.220.0188
---
| | |
| --- | --- |
| North San Diego County | South County San Diego |

Inland San Diego County

South Orange County
---