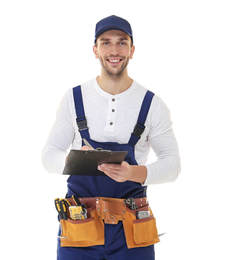 "Oh no! Is that water?" You're pretty sure you have a plumbing problem, but how can you tell if you need to call a
slab leak detection
professional? Well, if you're wondering whether something is leaking under your foundation, that's a good enough reason to call by itself, but maybe you don't feel confident about the presence of a leak. Here's some common warning signs. If you see any of them, don't wait: give a qualified slab leak repair company a call right away.
1. Out Of Control Water Bill
Often the first clue to a slab leak is an extremely expensive water bill. A leak doesn't have to be large to be expensive; keep in mind that a small pinhole in a pipe can cause the leak of up to 10,000 gallons of water in just one month. That's a huge volume of water, and your bill will reflect that. Depending on the type of water meter you have, you may also be able to use the meter check whether there is a leak. First, make sure that all your faucets, washing machines, sprinklers, etc. are shut off. Then check your meter. If it's still running, that may indicate a leak.
2. Low Water Pressure
Since a "small" leak can cause a big loss of water, it shouldn't be a surprise that it can also cause a lack of water pressure, particularly if the leak is in a main water line. If nothing else has changed and you notice a sudden drop in your water pressure, a call to a qualified plumber is in order.
3. A Warm Spot On The Floor
As you walk around your house barefoot, do you notice some areas of the floor are significantly warmer than others? If you can't explain these warm spots as resulting from other factors (for instance, patches of sun from windows, electronics heat signatures, or in-floor radiant heating), they might be caused by a leak in a hot water line. If you notice a persistent warm spot on your floor, it's time to call in a slab leak detection professional.
4. Wet Floors Or A Damp Yard
This last warning sign is the most overt, a symptom that the leak has gotten severe enough to cause the water to go upward and through your flooring, or into the soil around the outside of your house. You may notice an unusual damp spot in your yard, cracks in the foundation or pavement around your house, moisture or mildew building up beneath carpet, or any sort of water collecting where it shouldn't be. This, while unpleasant, is also unmistakable. If you see a puddle where one does not belong, don't delay! Call a slab leak professional right away to prevent any further expense and damage.
If you notice any of these warning signs, don't delay. Catching a leak while it's still relatively small can make repair easier and less expensive, and preserves your home. With modern equipment, your
slab leak repair
professional has the ability to pinpoint the leak fast, so it can be fixed and you can get your life back to normal.
Sources:
How To Find A Water Leak Under A Concrete Slab - www.aftermathrepair.com
How To Detect A Slab Leak - www.leakgeeks.com