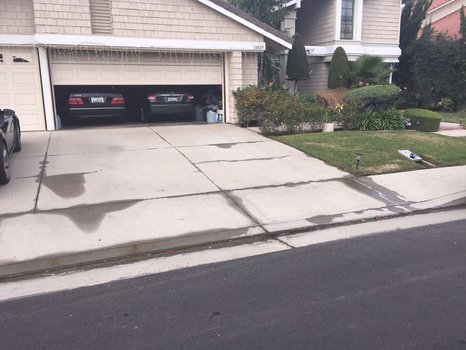 Slab Leaks
Being a homeowner comes with responsibility and that includes maintenance and taking care of problems that arise. Among the worst problems a homeowner will encounter are plumbing issues. Depending on where a plumbing leak occurs and whether or not you take quick action, the costs of repairs can add up quickly. Slab leaks can be the worst plumbing problems of all. All the more reason to hire a qualified
slab leak detection service
.
What Is a Slab Leak?
A slab leak happens under the slab or the concrete foundation of your home. Before the foundation slab of your home is poured, most of your plumbing pipes were laid out. These would include your water pipes and sewer. Unless your home is older and the sewer pipes are cast iron and they actually break, it is the water pipes that usually leak. The water will then travel up the plastic sleeves and puddle above the concrete slab.
Slab leak repair
may sound extremely difficult but it's not as hard as you might imagine and should generally be completed in one day.
Slab leaks can be quite large causing widespread damage beginning with your flooring. Hardest hit are hardwood floors that usually sustain damage so severe they are lost. Carpets most often must be torn out because no matter how fast you try to dry them out, mold becomes an issue. Water coming up through the slab can also travel up your walls, requiring drywall removal and sometimes cabinets are lost as well. Not to mention furniture and possessions that are sitting on the floor.
What You Can Do
​
As soon as you suspect a slab leak it is important to act quickly. Turn off your water. Doing so will prevent more water from entering your home and creating further damage. Then call someone who specializes in slab leak detection. Finding a leak detection specialist who is also a licensed plumbing contractor who will not only be able to find your leak, but then make the repairs as quickly as possible before the damage gets worse is important.
​
www.LeakStar.com