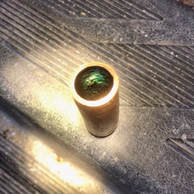 You know you need to repipe your house and you are having repiping nightmares. Visions of having to move all of your furniture out, floors, walls torn up and you living in a hotel....it doesn't have to happen if you hire the right plumbing company.
If a plumber trys to sell you a job like that then they are primarily looking to make a whole lot of money. Here at Leak Star for an average 3 bdrm, 2 bath, we can complete
repiping Carlsbad
homes in about 3-4 days and there is no need for you to move out unless you chose to do so. We will not tear massive holes in your drywall or tear out your kitchen cabinets or have you remove all your furniture.
So how is it that we can do this? We do not recommend copper pipe for
repiping Encinitas
or Carlsbad homes anymore. Why? Because the reason you need to repipe your home is because of the copper pipe on most occasions. Over time copper erodes, becomes pitted on the inside. That is very common in older homes, but we are seeing it even in very new homes.
Experts believe that the additives in our municipal water are speeding up that errosion process. So serious is this problem in some newer communities there are lawsuits pending against muncipal water departments. Not sure this will ever change because the additives in our water supply are thought to protect us.

We recommend and prefer to use PEX pipe for 99.9% of the repiping jobs we do. On occasion a homeowner insists on copper and if that is the case we are completely qualified to do a copper pipe repiping. Repiping Carlsbad and Encinitas homes is relatively easy using PEX pipe which is soft plastic tubing that can be fished through walls and ceilings and behind cabinets. Only small cuts are made in the drywall in order to facilitate routing the new plumbing lines through the walls and in the attic space.

Repiping nightmares don't have to be a reality. When you chose the right plumbing specialist it should be quick and it should be realatively easy to complete withut turning your life upside down.