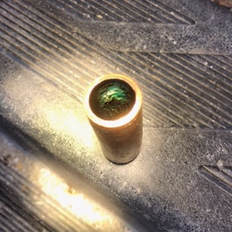 Have you experienced more than one slab leak or copper pipe leak in your home? A slab leak repair more than twice, is just to much. If this is you, it is time you consider
repiping Encinitas
or
repiping Carlsbad
home. In both San Diego County and Orange County, slab leaks are a major problem due to the additives in our water supply that corrode the inside of your copper pipes.
The thought of repiping your Encinitas or Carlsbad home is likely an overwhelming thought. Let us assure your, Leak Star has decades of repiping experience and can in most cases of a small to average size home have your entire repipe complete in 2-4 days, without the need for you to move out of your home.
You have options which will affect both the cost of repiping your home and the length of time it will take to complete the ripe in Encinitas or Carlsbad.
The first option we prefer, is with the use of PEX pipe. Pex is a plastic pipe as opposed to copper pipe. We prefer PEX for a few reasons. One being the obvious, there is a problem with copper errosion and our water supply. With PEX that isn't a problem.
Repiping with PEX also decreases the time that will be needed to complete your repipe. It also will greatly reduce the damage done to your walls. PEX pipe can be fished through the walls, meaning a smaller hole as an entry and exit point. That equates to decreased drywall repair costs.
You may not feel comfortable with the idea of plastic pipe for various reasons. A concern I had was the thought of having our water standing in plastic pipes all the time. The truth is, most of the water pipes outside leading to your home are plastic. It's hard to escape. For that reason we installed a whole house water filtaration system in our home. The cost of using PEX will cost far less than your second option.
The second option is to repipe with copper pipe again. As mentioned above copper pipe does not stand up well to our current water supply. The chemicals cause the inside of the pipe to pit and errode. Eventually eating a hole all the way through. In the image above you can see the actual corrosion happening on the inside of a pinhole leak. You may get some years without problems, but
repiping Ladera Ranch
homes which is a very new community in Orange County these types of leaks are so common that there is actually a class action suit undeway.
Another problem with copper is that it is quite valuable today, to the point that there are those who actually steal copper ever y chance they get. Even stripping copper from the inside of electrical lines. Using copper alone will increase the cost of your repipe.
Consider to the extensive damage that will need to be done to your home. Since copper doesn't bend like PEX, more drywall will need to be removed in order to run a rigid pipe through the framing of your home. As you can imagine the length of time needed to complete such a job will be much longer. You may even want to consider finding another place to stay for a bit. The costs of a copper repipe will take a significantly larger chunk out of your wallet.
At Leak Star we are qualified to do both and have done both, including copper repipes before it was realized how extensive the problem with water additives and copper was. We would be happy to give you a bid of doing a repipe with PEX or copper in your home.
Please give us a call, we would be happy to answer your questions:
Leak Star San Diego: 760-519-8466
Leak Star Orange Co: 949-429-9884