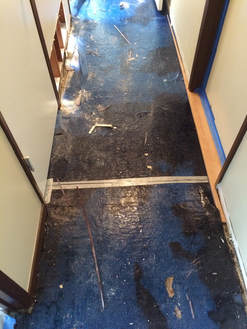 Being a homeowner is a pleasure, but it certainly can have some homewoner plumbing whoas. When plumbing is not functioning properly, your happy home can environment can vanish. It is imperative that your home have these simple basics. How water, clear drains, with water and sewer lines that are not leaking.
A slab leak can cause significant damage and really isn't that difficult to repair only I am sure your thoughts have you imagining a jackhammer in your livingroom, Simply not the case. In most cases
repiping
a home or rerouting a single line is all that is needed.
Repiping
is slightly different in that it generally refers to replacing all of the water pipes in the home. A reroute more implies a single water line that is replaced. Water line repair is not that difficult.
Nothing is worse than looking forward to a hot shower only to find your water is dead cold. If your water heater is over 8 years old and new water heater installation is usually recommended. A new
water heater installation
should cost you about $1500-$1700 that should include, your water
heater replacement
, the labor and to haul your old water heater away. Generally takes about 3 hours.
It is also important for the safety of your family that plumbing is kept in good repair. Don't ignore a leaking drain pipe or toilet. All water coming from drains and the toilet bowel is considered black water. Black water is full of some really nasty bacteria and requires special cleanup. That kind of cleanup can become even more expensive if allowed to saturate cabinets, seeping into walls and under flooring. Deal with it as soon as you realize there is a problem.

Mold also becomes a much larger problem when you ignore any kind of water leakage. Mold growth begins in a matter of hours and can be very detrimental to the health of especially children and the elderly or those with compromised immune systems.

Being a homeonwer is a very rewarding experience. You worked hard to make such a purchase. Dreams of all kinds are going to be fullfilled in your home. Keep your home in good order for the future and safety of your family.