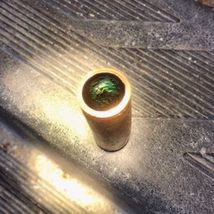 Slab leaks and water line leaks are always a potential problem and something homeowners are forced to deal with from time to time. However, Orange County, CA seems to have more than their fair share of these destructive plumbing issues.
OC leak detection
is a growing business these days with countless individuals looking to jump on the bandwagon.
What You Need To Know Before You Hire a OC Leak Detection Specialist
This leak detection boom is bringing in record numbers of trully unqualified individuals. A plumbing license is not required to provide leak detection. Be sure to check for a plumbing license when you consider hiring someone. It is important that the company you hire to do your leak detection understands the plumbing process. Leak detection can be complicated especially when you are trying to locate a slab leak relatively blind, under several inches of concrete.
In the state of California a handyman can only do up to $500 worth of work including parts and labor for any job that would normally require a license. So if the company you use for your OC leak detection offers to make the repairs and wants to charge you more than $500......they are breaking the law. The law is there to protect you.
To protect your home and to insure that you are a receiving work done by some one qualified here are some things to ask and or look for. Is you OC leak detection specialist a qualified and licensed plumber. Plumbing can be very technical and understanding how the water pipes are likely to be running through your walls and under your concrete foundation is crucial to having your water line leak located quickly and with little to no damage to your home. There should be no poking holes in the walls, ceilings or floors until you water leak location has been located.
Using a company that won't be recklessly tearing open holes in your walls is important too. At Leak Star we carefully make small holes, no larger than necessary so that when drywall or stucco repair is needed, the cost should be minimal.
The Reason For The Bombing OC Leak Detection Business
You are probably wondering why such and increase in the need for leak detection in Orange County. Believe it or not, it is the water running through the pipes. Our muncipal water if full of additives, dangerous to not only our health, but to the health of your plumbing. Many added chemicals in our water intended to protect our health are extremely corrosive to the copper pipe water lines. This causes a corrosive action on the inside of the pipes.
In some homes there may be locations where copper pipe is exposed. Possibly the attic or the hot water heater closet. Do look for a pipe that has not been exposed to outside elements, rain, humidity, etc. If your copper pipes have turquoise spots or lines on them, this could be a strong indicator of that corrosive action that works from the inside out. This is like minut amounts of moisture seeping through the copper pipe wall. Eventually those tiny turquoise flecks will turn into pinhole leaks. This is the beginning of a very damaging process if undetected.
If you suspect you have a problem and need someone who specializes in leak detection, don't delay. An OC leak detection should cost you no more than $200 for an average size home. If Leak Star does your leak and we do your repair than the $200 cost of your leak detection is free. Give us a call
949-429-9884
.