Leak detection is one of the most sought after and important services that plumbers offer to customers. Because the majority of the plumbing in a house is hidden, leaks are tricky to locate and repair. Worse, leaks can lead to structural damage, costly repairs, and high water bills if left undetected.

At Leak Star, we've seen some of the worst cases of water leaks, and chief among them is the
slab leak
. As noted in a
previous post
, a
slab leak
is a pipe leak that occurs in the concrete foundation of a home and can be found in the cold or hot water lines. Although pipes are buried for protection in thick concrete, they are not completely resilient to leaks caused by abrasion, corrosion, and ground-shifting. From slab leak Carlsbad down to San Diego, the signs are the same.

So how do you make an intelligent slab leak detection? Here are a few more things you should always be on the lookout for:
A higher-than-normal water bill
This easy-to-observe indicator deserves a second mention. Leaks would cause your water to run all day and night. So, if your bill is higher than expected and you're not sure why, a slab leak might be the culprit.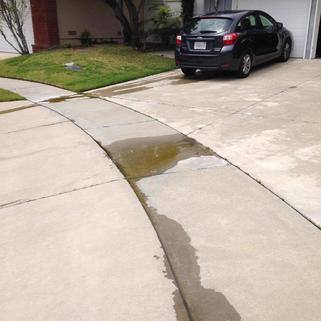 Pooling water inside or outside your home
Accumulated water from a slab leak will rise to the surface sooner or later. It may sometimes surface from the slab foundation outside of your home, or become apparent inside your home, often on the bathroom or the kitchen floor.
​
Mold or mildew
Dangerous mold and mildew will soon grow underneath your flooring or within the drywall if a slab leak is left unattended long enough. In some cases, mold might not be visible, but you'll detect a musty and mildew smell. This can be a sign of a slab leak and warrants immediate action.​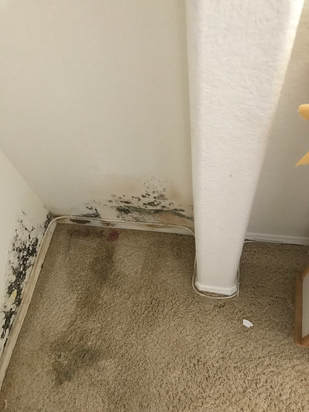 Warped hard flooring or damp carpet
Waste water due to a slab leak sometimes has nowhere to go but up. This causes water to eventually make visible damage on your flooring. You may sometimes observe warping in hardwood floors or dampness in some areas of the carpet.
Sudden hot spots on your floor
If hot water is leaking underneath your slab, this will sooner or later heat up the concrete area right above it. Eventually, heat on the concrete will also transfer to your floor. Pets are often good at slab leak detection. If you observe your dog laying on a specific spot on your carpet or hardwood floor on cold days, check that spot and surrounding areas out.
Suspect You Have Slab Leaks? You Know Who to Call
Have you observed any of these in your home? Call
Leak Star
today at (760) 519-8466 and get a quote from any of our licensed, expert, and friendly plumbers.