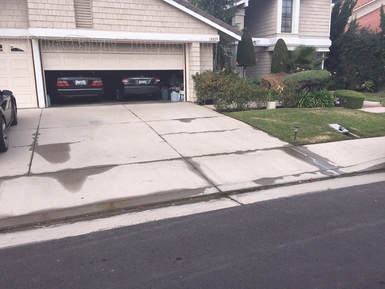 Plumbing can be intimidating and confusing. When you find water on the floor, the last thing you want to do is play detective. But you do need to figure out whether you need a
slab leak detection Encinitas
professional, or whether the problem is something simple that you can DIY (or hire a handyman for). Here's a few quick ways to tell whether you have a slab leak or not.
1. Where Is The Water?
In general, if you find a puddle, it's usually fairly easy to follow the water back to its source. For example, most people know that if they open up the cupboard under their sink and find that everything is damp, it's likely the sink pipes that are the problem. So one clue that what you're dealing with is a slab leak and not a more normal sort of leak is a puddle of water appearing where you can't explain it. Call for slab leak detection if you notice:
Water welling up between the floorboards
"Wet spots" in your yard, especially close to the foundation
Damp carpet or warm places on your floor that can't be explained
2. Are You Suddenly A Water Hog?
It pays to know where your water meter is and, if possible, to learn how to read it. Many meters have a "leak indicator" that can give you notice that large amounts of water are being used
before
you get a sky-high water bill. Keep in mind that to use your water meter to check for leaks, you must first ensure that all water-using appliances in your house. (toilets, showers, washing machines, etc.) are shut off. If you're sure that no water is running in your house but your meter is still running, you can be confident that you've got a leak somewhere, and it's best to call for help.
3. Have You Had A Slab Leak Before?
Unfortunately, in some cases slab leaks are simply a result of the chemical reaction of the pipes with the surrounding soil or with the water that flows through them. If you've had a slab leak in the past and merely replaced or rerouted around the old pipe, then it's possible that down the line another slab leak will occur, since all of your pipes are generally under the same kinds of chemical strain. If you've had a prior slab leak and now are having symptoms of another, you should call a professional right away. (You also may want to consider repiping this time, as it can actually be more cost-efficient than continuing to fix multiple leaks.)
Although finding a puddle of water where it shouldn't be is never a great experience, knowing how slab leaks differ from more common plumbing problems can help you feel empowered. If you do need a slab leak repaired, we are always at your service and ready to help. Just give us a call, and we'll get to work to get your home back to normal.
Sources:
What Are Symptoms Of A Slab Leak? - www.answers.com
Slab Leak -
http://lancemaxwellplumbing.com/our-services/slab-leaks/