​Water leaks can manifest themselves in a variety of ways. Whether they originate from beneath a slab or from above the ceiling, all leaks require your immediate attention. They can lead to a variety of issues, ranging from humidity problems to severe water damage if left undetected.
One of the most common leaks found is a leaky ceiling. Like other types of leaks, ceiling leaks progress gradually, seeping into and saturating your drywall ceiling long before going noticed.
​
Ceiling leaks, just like
slab leak detection Carlsbad,
often require a plumbing expert's assessment. Most typically, ceiling leaks will go undetected until you see the wet spots themselves, after the moisture has already soaked through to the bottom surface of the ceiling. Advanced tools are required to assess the scope of a leak and, most crucially, its origin point.
​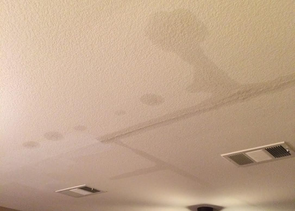 To make matters worse, the origin point of the actual leak can be very unclear. Sometimes water from a slow overhead pinhole leak will travel quite some distance before becoming noticeable. Visible moisture could be feet away from its origin, or even in another room or another floor!
​
Professional detection is key. Although moisture may show at the seams or nail holes, it often does not soak all the way through for the naked eye to see. This is especially true with the presence of enamel paint, which further prevents moisture from appearing.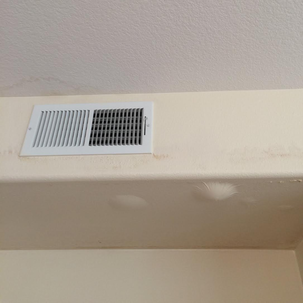 At Leak Star, we use an infrared camera to see the variance in temperature and the amount of moisture that has collected. The infrared camera will show where the greatest amount of moisture is collecting.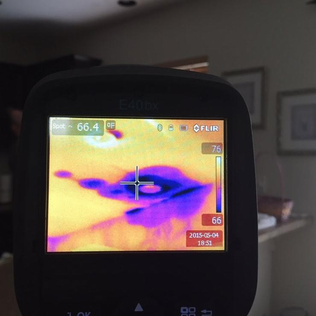 ​Our professional technicians also use a moisture meter to detect saturation levels. This is helpful in cases wherein the best guess is the closest we can get. In this image, this area is showing over 65% moisture, which is quite wet (it should be closer to 11%). Once the detection and analysis is complete, we are ready for the next step.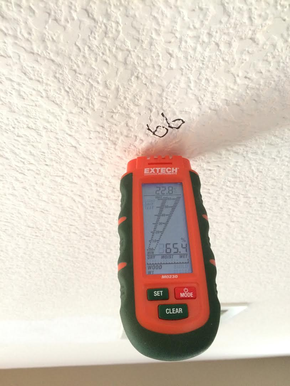 ​The wet drywall must be removed- whether it is close to the leak source or not, we cut it out. When we remove drywall, we cut carefully and make sure to leave as little damage as possible.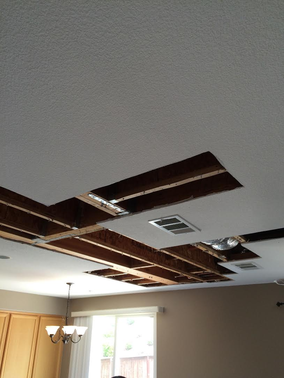 Gain peace of mind. Contact Leak Star today.
From ceiling to
slab leak detection Carlsbad
, leaks of all varieties require immediate professional assessment and repair. Whenever you detect a leak in your home, call Leak Star at 949-429-9884 for an immediate inspection.