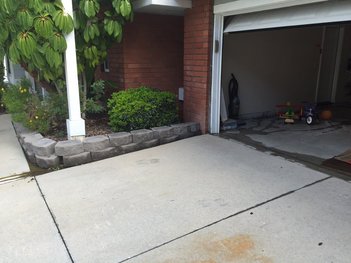 There are all sorts of plumbing problems that can seem to spring up out of nowhere. One particularly unpleasant one is a slab leak. Luckily, there are a few methods of
slab leak detection
. Keep these tips in mind, and you won't be caught unawares.
What's That Sound?
Slab leaks most often occur when one of two things happens: there's a burst pipe, or the pipes in your foundation have become corroded. One of the most effective remedies before the situation becomes truly dire is to keep your ears open. If a slab leak occurs, water will be running beneath the surface of your home's foundation, and it makes a noise. If you suspect that a slab leak might be taking place, what you want to do is listen for plumbing noises that are out of the ordinary. You know what the pipes should sound like in your home, and this will be something different, both persistent and unusual. If you suspect a slab leak, shut off your plumbing appliances, and then listen again. If you still hear water running, and if you see water pooling in your basement or elsewhere, contact a plumber immediately.
Why Is My Water Bill So High?
If your water bill is way higher than average
, a slab leak might be to blame. This is especially likely if the increase happens suddenly. An abrupt spike in your heating bill can also indicate a slab leak. The reason is that your water heater is working overtime to try and heat the excess water that is coming into your house. If that happens, it likely means that you caught the problem before it got too bad. Again, if this happens, contact a professional.
​
Cracks In The Floor
Cracks appearing in your floor means that the problem had progressed to the point that it has become severe; it has been happening for a while. If this happens, it has most likely gone well past the point where you can fix it on your own. A competent plumber should be able to locate where the problem has occurred, and they'll surely be able to offer a solution, but at this juncture, it's likely to be more expensive than if you caught it early.
Slab leaks are an insidious menace, so remain alert to them. If you see anything like we've mentioned in this article, contact a plumber sooner rather than later, as it's never in your favor to delay. Get it fixed before it becomes worse, and your master bedroom turns into a swimming pool.