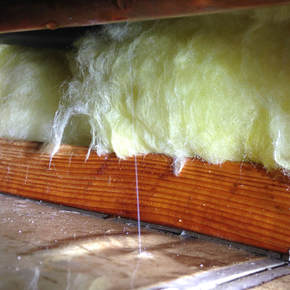 Epoxy coating is usually offered as the best solution for failing water pipes by the companies that provide this service. Promises are made that you will have a like new water system. In theory it might sound like a great solution and most of all, it will be so easy. But, epoxy coating, is it the right choice.
Why Epoxy Coating is Not The Best Idea
It is impossible to know how evenly the epoxy coating has been distributed on the inside of your corroding pipes. Have all of the tiny pinholes and weak joints been completely sealed with enough coating? There is no way of knowing withough cutting the pipe and then that would would only tell you what you can see from a visual of about 1 inch.
If you sustain a leak in the future, repairing the leak is very difficult because the epoxy resin used can not take heat. The heat from a torch and soder ruins the integrity of the epoxy coating leaving you vulnerable to future leaks in that area.
Other types of repairs used by epoxy companies called compression fittings or press fit connections can crack surrounding epoxy coating.
The weak pipe is still there and the pressure used in the epoxy lining process can blow out these weak spots and joints.
When encountering these issues a full repipe is often the only solution. These types of issues have created several lawsuits against some epoxy coating companies.
Repiping San Diego
The cost of complete
repiping San Diego
homes is usually the same or less than epoxy coating. Do yourself a favor and give us a call and let us bid your repiping service at the same time you are getting a quote for epoxy coating.
Very often epoxy coating does not come with much of a warranty. With a full repiping all of your water lines will be brand new with a warranty. With this great investment you will have years of peace of mind.
Source:
http://sagewater.com/whats-new/the-problem-with-epoxy/