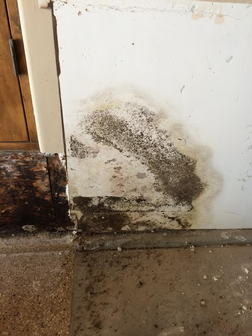 Slab Leaks rank among the most-feared home repair issues as they can be difficult to fix!
If a slab leak develops in your home, you'll need to have a
slab leak repair San Clemente
expert fix it as soon as possible. A slab leak occurs beneath the concrete foundation of your house. If neglected, a leak of this kind can lead to serious problems, including the danger of rot and mold, or even cracks and holes.
Unfortunately, slab leaks can easily go undetected until they've already caused damage to your home. Serious potential issues that make slab leaks or any type of leak dangerous for your home include:
1. HEALTH ISSUES
Slab leaks that are not detected can surface above the concrete. Once there, carpet and drywall become wet turn them into breeding grounds for mold. Mold exposure can cause respiratory problems like coughing, wheezing, asthma attacks and other respiratory tract conditions. Children and the elderly can be at greater risk.
​

​
2. STRUCTURAL DAMAGE
Slab leaks can be caused by shifts in the foundation of your house that will eventually cause cracking and collapsing. Signs of ruptured copper pipes may not be immediately apparent, sometimes taking months before becoming noticeable.
Leaks that can weaken the integrity of your home foundation may be both severe and costly.
Even your pool, brick and concrete walkways, and other landscaping features of your home, are all susceptible to substantial damage due a slab leak. Because the structural integrity of your home and yard is so strongly affected by the presence of slab leaks, they should be taken very seriously!
3. FINANCIAL CONSEQUENCES
The costs sustained caused by slab leaks are not always covered by insurance. If mold is present, it tells your insurance company that your home was likely neglected or that you ignored the signs that you had a slab leak or some other type of leak. Considering the potential consequences of neglect, hiring a proper leak repair service immediately is entirely worthwhile in keeping your home or business safe.
Repairs for a slab leak usually included rerouting around the failing pipe Charges for an expert plumber to perform these leak repair services will range from $2,000 to $5,000, depending on the size of the home or how many water line repairs are needed. The entire process of repair usually can be completed that day if using PEX pipe. Copper reroutes will take longer and your walls will sustain significantly more damage. Do bear in mind that plumbing repair is not typically covered by insurance companies.
Always unfortunate and often unexpected, if you become the victim of a plumbing water line leak or slab leak, catastrophic or small, Leak Star Advanced Leak Detection is ready to help and perform the
slab leak detection in San Clemente
and do the slab leak repair. No job is too large or ever too small. It would be our pleasure to serve you.