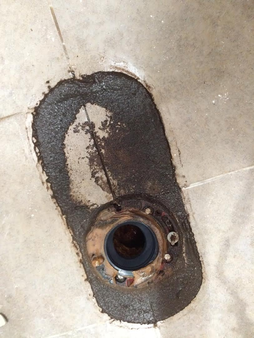 Slab leak detection is sometimes difficult however it would show you signs before you spend a fortune on
slab leak repair Carlsbad
. The key is to detect the issue in your home's slab foundation early.
Here are 12 tips that would help you determine that you have a slab leak:
Hot Water. If you feel that one area of your floor is warm, that means water is leaking from your slab. Slab leak detection is done sooner with hot water leaks because you can feel it.
Hot Water Heater. If your hot water heater is working nonstop, there's a good chance that you have a leak.
Water Damage Signs. Water from a leak will not go anywhere but up. It will look for a way to escape. Look out for moisture or mildew in your carpets, cracks in your tile floors, warping on your hard floor, or bubbles in your linoleum floors.
Water Bill. Because the water is allowed to run 24/7, you would expect to see a spike in your water bill if your slab foundation is leaking, unless of course if you have house guests. Remember that even a pinhole-sized damage can leak over 10, 000 gallons of water in a month.​
Mold or Mildew. Another visible damage a slab leak can do is to cause some water to get absorbed by your drywall, causing mold formation. Mold and mildew may also grow under your carpets soon after the water makes its way to it.
Smell. Growing molds under your carpet will definitely smell musty.
Sound. If you listen carefully, you might also hear the hissing or splashing of running water.
Water Pressure. Because water is escaping on leaks, you would notice that there is less water coming out of your faucets and other water fixtures.
​
​
Cracks. Cracks on your baseboards or walls may be caused by a slab leak. Over time, it will cause the foundation of your walls to shift, even those areas that are far from the leak.
Water Meter. If all water appliances are turned off but your water meter reading has gone up during the entire duration. The faster the reading increases, the bigger the leak is.
Pool. If you see that your pool is constantly losing water, that would tell you that you have a slab leak.
​
Leak detectors. Certain water meters are built with leak detectors. If you see that the small black or white triangle or wheel on your water meter spinning, that means there is a leak.

​Have a slab leak detection Carlsbad specialist take a look at your home's plumbing system if you suspect a leak for it to be fixed before it becomes a major home disaster. Call us at 855-220-0188, and we will provide you an estimate of the repair costs.