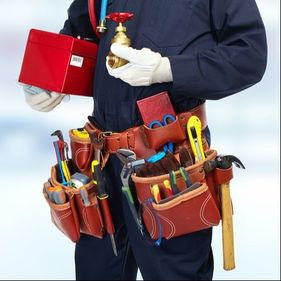 Slab leaks develop in piping beneath concrete, usually under a home's foundation. This location makes slab leak detection somewhat problematic until the leak makes itself evident. Any kind of hidden plumbing leak whether in the wall or a slab leak require specialized tools to locate and then repair the leak.
Because
slab leak repair in Encinitas
first requires locating the leaking copper pipes, precision equipment is necessary. A qualified plumber will always bring the best in slab leak detection equipment, including:
Infrared camera-
This camera reads temperature variations and is the most valuable tool in slab leak detection. A skilled plumbing contractor will be able to locate slab leaks and water line plumbing leaks in walls and ceilings with this piece of specialized equipment.
Electronic amplification equipment-
Also called the listening equipment, its sensitive sound sensors are designed to hear through layers of hardscape to locate the sound of spraying or dripping water. This conventional, standard device is also called the multi-sensor ground microphone.
Electromagnetic pipeline locators-
Think radio antennae. These tools send out signals of electrons and allow the plumber to map out the pipe location under the slabs. They are extremely helpful when working with non-metallic pipes.
​